The Gift of Massage is like no other; unique to you and your recipient, necessary and nourishing.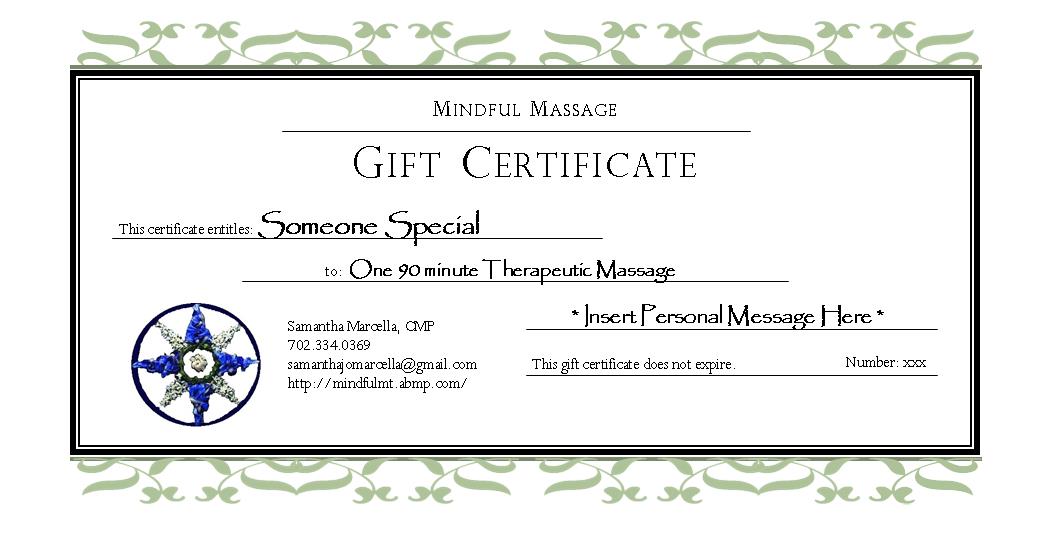 Handmade personalized Gift Certificates are available for any occasion:
Winter Holidays, Birthdays, Get Well Cards, Congratulations on Moving/Graduating/Getting a New Job/Being Awesome, Wedding Gifts, Valentines, Thank You Cards!
Contact me directly for personalized gift certificates!